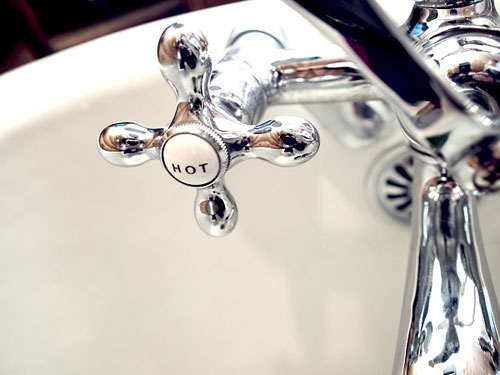 Water Heaters in Worcester, MA by HVAC Experts Inc.
Are you in the market for a new water heater? Are you disappointed by the performance of your existing water heater? Do you want to choose a more energy efficient hot water heater? As a leading provider of water heater services in the Worcester, MA area, we can make certain that you have exactly what you need to ensure that you have sufficient hot water in the home. We offer a number of different systems for installation and replacement, including tank, tankless, hybrid and heat pump water heaters; and we can also make sure that your existing system is repaired or maintained as need be. Contact us today for more information about what we can do for your home.
HVAC Experts Inc. provides hot water heaters or water heater services in Worcester, MA and the surrounding areas.
Choosing the Right Water Heater for Your Home
It can be difficult to narrow down the choices when it comes to selecting a new water heater for your home. You need to think about various factors, such as your budget, hot water capacity requirements, as well as how important energy efficiency is to you and your family. We offer systems for budgets and homes of all sizes, from conventional tank–based systems to the latest in hybrid and heat pump water heater technology.
Our Water Heater Services in Worcester, MA
We don't skimp when it comes to offering hot water heater services. We can make certain that your water heater is professionally installed, but we also offer emergency water heater repairs day and night so that you always know whom to call. Below are the water heater services we offer:
There are various factors involved in the purchase of a new water heater and its installation, but chief among them is the quality of the service itself. Our water heater installation service will make sure that your home is well supplied with hot water for years to come.
There will come a time when your water heater is no longer effective. Whether it has permanently shut down or the repair costs would be exorbitant, we can advise you about your water heater replacement, and make sure that the job is completed properly.
If you find that your water heater makes strange noises or that it no longer provides sufficient hot water to your home, then it's likely time for water heater repair service. We can make sure that your system is fixed right so that your hot water is restored completely.
In order to get the best possible performance and energy efficiency from your water heater, it's imperative that you hire a professional for water heater maintenance in Worcester, MA. We can make sure that your system is regularly cleaned, adjusted and inspected.
It's not without good reason that the tank water heater remains the most popular type of water heater. It is powerful and cost–effective. We offer comprehensive tank water heater services throughout the Worcester, MA area.
If you're looking for improved energy efficiency, then you may want to start by going tankless. These systems offer excellent efficiency ratings without any sacrifice to your comfort. You can depend on us for all of your tankless water heater needs, from installation to repair.
One of the most recent developments in water heater technology is the heat pump water heater. This system works by harnessing the efficiency technology of the popular heating and cooling system to heat your water year–round.
There is also the hybrid water heater. This system, a combination of both tank and tankless water heaters, operates with the efficiency of tankless but with some added storage so that you have a bountiful supply at all times.
Call us today for more details regarding hot water heaters.