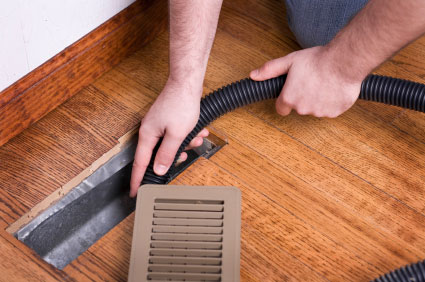 Indoor Air Quality Services in Worcester, MA by HVAC Experts Inc.
Are you frustrated by your indoor air quality? Would you like to make sure that your air is cleaned as it is heated and cooled? When it comes to indoor air quality services throughout the greater Worcester, MA area, don't hesitate to reach out to our staff of highly trained technicians. We specialize in a wide range of air quality upgrades, including air filtration systems, air purifiers, humidifiers, dehumidifiers, air duct cleaning and duct sealing. Whether you're looking for a new system installation from scratch, or you want to keep your existing system in good working order, we can assist you. We employ NATE–certified technicians and we offer a 1–year warranty on craftsmanship. Contact HVAC Experts Inc. today to learn more about how we can help you breathe better air.
HVAC Experts Inc. provides indoor air quality services in Worcester, MA and the surrounding areas.
The Importance of Indoor Air Quality
Make no mistake: your indoor air quality is absolutely critical to your day–to–day life. You need to make certain that your air is clean, properly humidified, and that your ducts are in good working order (if you have them). The EPA lists poor indoor air quality as one of the top 5 health risks in America. Because the modern home is built for energy efficiency rather than natural ventilation, homes with whole house heating and cooling systems tend to accumulate airborne contaminants and pollutants that can take their toll on your allergies. You may also have trouble controlling the humidity levels.
Which Air Quality System is Right for Your Worcester, MA Home?
We can help you avoid such problems in the first place with our range of indoor air quality products and services. Whether you're having trouble with airborne contaminants, or your home suffers from a lack or abundance of humidity, we can customize a solution around your particular needs. Don't hesitate to reach out to our team today to learn more about our offerings. You can also read more about the indoor air quality systems and services we offer below:
A conventional air filter is often the best way to reduce the amount of noxious particles floating through your indoor air. We offer excellent air filtration systems that can significantly improve your indoor air and make sure that yours is breathable.
Another option is the air purifier. Unlike a conventional filtration system that uses a medium to capture particles on its surface as they pass through, an air purifier gives such particles an electrostatic charge so that they adhere to a collector plate or cell within.
If your home has low humidity levels, then you may find that you suffer from dry skin and sore throats or that your wooden furnishings or flooring are suffering. We offer whole house humidifiers that can remediate this issue. Contact us today for expert humidifier services in Worcester, MA.
If your home suffers from high humidity, then you must dehumidify. We offer quality dehumidifier services throughout the area, whether you're looking for a new system installation or your existing system needs to be serviced.
Over time, your ducts may suffer from the accumulation of dust and other debris. At a certain point, you may find that the efficiency or performance of your system suffers as a result. Our air duct cleaning service can restore the functionality of your heating and cooling system.
Your ducts are also subject to other issues. For example, you may find that your ducts suffer from cracks, small holes and loose connections. If that's the case with your ducts, then you may need to take advantage of our duct sealing service instead.
Call HVAC Experts Inc. today for more information regarding improving the quality of air in your Worcester home or schedule service online.