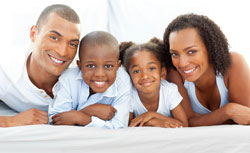 Air Conditioning in Worcester, MA by HVAC Experts Inc.
You deserve to be cool and comfortable during even the most intense heat of the summer months. That is why we suggest that you contact the air conditioning experts at HVAC Experts Inc. when you need any air conditioning installation, repair, or replacement services. When you work with us, you'll be able to expect a great performance from your air conditioning system all summer long. We are happy to help you understand your air conditioning options, and we can also provide you with the repair and maintenance services that you need to keep your AC up and running at peak performance levels. Call now for great air conditioning services in Worcester, MA.
HVAC Experts Inc. provides air conditioning services in Worcester, MA and the surrounding areas.
Choose the Right Air Conditioner for Your Home
The first step in ensuring your 100% satisfaction with the air conditioner you decide upon is to gather plenty of information. There are a lot of different air conditioners on the market today. The only way that you can hope to choose the air conditioner which best suits your needs is to consult with a trained professional. Let us know when you find yourself in the market for a new AC for your Worcester home.
The Benefits of Using a Central Air Conditioner in Worcester, MA
A portable window air conditioner may be fine in a small apartment or in a Clark University dorm, but it is hardly an appropriate residential cooling option when you are trying to keep your entire home comfortable during the summer season. Make sure that you are able to do so effectively and efficiently by opting for a central air conditioner in Worcester, MA. That way you can cool your entire house with one convenient system.
We Install and Service Central Air Units in Worcester
If you are planning on using a central air conditioning system to cool your home, you need to know that that system is properly installed in your home and that it is meticulously maintained. To do so, just give us a call. We will make sure that you have the right system and that it is kept in great working condition. You can trust our technicians to install and service any central air units in Worcester, MA.
Schedule AC Service in Worcester, MA with HVAC Experts Inc.
You should never take any chances with your comfort. When you schedule AC service in Worcester, MA with HVAC Experts Inc., you won't have to. Contact one of our representatives today, and know that your AC service is in great, experienced hands.
Get your air conditioner off to the right start when you schedule your air conditioning installation with us. That way, you won't have to worry about your system suffering due to a lousy installation. Trust us; we'll get your AC installation done right.
We could tell you that there is a chance your air conditioner is going to last forever. However, we are far too honest for that. At some point you are going to need an air conditioning installation, and we are just the technicians to handle the job.
As soon as you suspect that there is a problem with your air conditioner, you need to contact a member of our team to schedule professional air conditioning repair in Worcester, MA. Don't allow minor issues to cause serious damages. The sooner you schedule your air conditioning repair, the better off you are likely to be.
You want to get the best performance possible from your air conditioning system, right? Well, in order to do so you are going to have to schedule routine air conditioning maintenance. This will ensure that every component in your system is in great working order.
Not all homes can accommodate ductwork, and not all homeowners want to use it even if they are able to do so. With ductless air conditioning in Worcester, MA, you are not bound to ductwork. Eliminate ductwork and the issues it can lead to with a quality ductless mini split.
Heat pumps allow you to heat and cool your home with one convenient, efficient system. In the winter you can use ambient heat from the air outside when warming your home. During the summer months, a heat pump can act just like an air conditioner.
Mitsubishi is known for providing some of the best ductless mini splits around. Their systems are ENERGY STart rated, and their smaller size makes them less obtrusive than more traditional AC systems, making them the ideal choice for eco–friendly homeowners who also enjoy quieter cooling options that take up less space.
Between wireless, programmable, and smart thermostats, you may have trouble determining which one is the right option for you. Don't worry, though: we can help you decide. We know that your thermostat is one of the most components in your HVAC system.
Do you want to take greater control than ever before over the way in which you heat and cool your home? Then use a zone control system. These systems give you the flexibility to easily control the temperatures of all rooms in your home individually, for maximum comfort and efficiency.
For this and any other air conditioning services in Worcester, MA, HVAC Experts Inc. is the company to call.