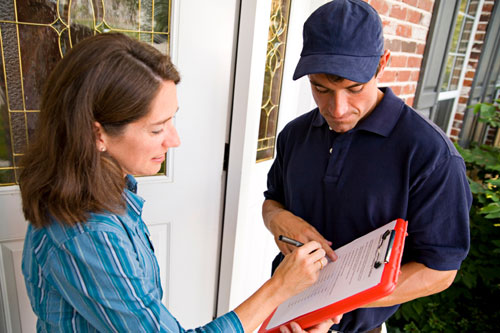 About HVAC Experts Inc., Your Worcester, MA HVAC, Heating, Cooling and Plumbing - Commercial Service Experts
With our hot summers and long, cold New England winters, it is an absolute must that your heating and air conditioning systems are in great working order and that they operate efficiently. Of course, this means that you must also have a dependable, safe electrical system in your home, and there is no way to live in true comfort if you cannot rely on every component within your residential plumbing system. Well, the Worcester, MA HVAC, plumbing and commercial service pros at HVAC Experts Inc. are here to ensure that every system in your home is as effective and consistent in its operation as possible. We also provide outstanding commercial services, so that your commercial property is just as comfortable and convenient as that in which you reside. Give us a call today to learn more about what we have to offer.
HVAC Experts Inc. provides HVAC, indoor air quality, plumbing, water heater and commercial services in Worcester, MA and the surrounding areas.
Why Schedule Your Residential and Commercial Services with Us?
At HVAC Experts Inc., we want to be your one stop shop for all of your residential and commercial service needs. This means that when you need a new ductless air conditioner installed, you require emergency plumbing repairs, or you just want to schedule routine commercial heating maintenance, you need only one number to dial. Do not think for a moment, though, that we put the quantity of the services that we offer over their quality. When you hire the technicians on our team, you can expect them to show up on time, in clean uniforms, and to wear booties on the job so as to protect the integrity of your flooring.
Our staff boasts a number of NATE–certified technicians, as well as QIV–certified technicians. We are also able to offer 0% financing through MassSave's Heat Loan Program. We know that your comfort is our business, and we like to do good business. We even offer a 1–year craftsmanship warranty on all of our work, so you know you can count on us to get the job done right.
Call HVAC Experts Inc. for HVAC, Plumbing, and Commercial Services in Worcester, MA
Ours is the only number you will need when it comes to your plumbing, indoor air quality, water heater, HVAC, and commercial service needs in Worcester, MA. We truly do it all, and we also offer an outstanding maintenance agreement to ensure that your systems continue to operate with the efficiency and reliability that you deserve. Don't put your comfort or convenience at risk by ignoring this integral part of the comfort equation.
Our maintenance program will renew automatically by payment of invoice each year, meaning that you won't find yourself out of luck should renewal slip your mind. During routine maintenance, we will complete a 23 point inspection, lubricate and safety test the system as needed, replace your air filter, and more. Contact us today for more details regarding our standard and premium maintenance agreements. We will help you to determine which is right for you. Regardless of the decision you make, one fact should be clear: HVAC Experts Inc. is the company to do business with if you want to protect your comfort at home and in your commercial space.