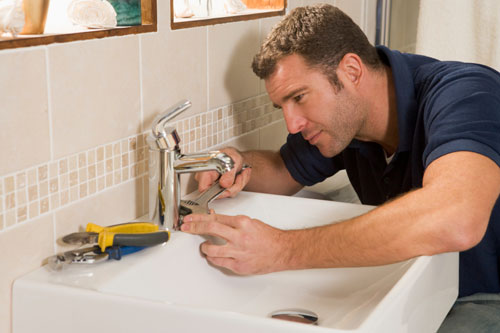 Plumbing Services in Worcester, MA by HVAC Experts Inc.
Are you in need of a reliable plumber? Do you want to hire a plumbing company that cares about the quality of craftsmanship? Do you want a plumbing system that lasts? When it comes to plumbing services in the greater Worcester, MA area, look no further than the experts at HVAC Experts Inc.. Our plumbers have over 25 years of experience in the plumbing industry, and we can make sure that your plumbing system is in good hands at all times. From installation to replacement, repair to maintenance; our plumbing services are comprehensive and excellent. Contact one of our experienced plumbers today to learn more about what we can offer you.
HVAC Experts Inc. plumbers provide plumbing services in Worcester, MA and the surrounding areas.
Signs that You Need a Plumber
Make no mistake: you need a professional plumber when it comes to the installation of any new piping, the replacement of your garbage disposal or the repair of your shower. As with any other part of your home, your plumbing system should be looked after by a professional. While the components that comprise your plumbing system are built to last, they will not last forever. They endure wear and tear on a daily basis, and some more than others. If you notice that you have a leak, clog, high water bills or anything else wrong with your plumbing system, make sure you give us a ring.
The Quality Plumbing Services We Offer
As a leading plumbing contractor in the area, we take pride in our ability to take care of our clients' needs. That means being flexible and offering a diverse range of services so that you only have to call a single company. Here are just a few of the plumbing services that we offer in Worcester, MA:
When it comes to the installation of your plumbing system, you simply cannot be too careful. You want to make sure the job is done right so that your system works well for the years ahead. Our plumbing installation is comprehensive and thorough.
Over time, you may find that various parts of your plumbing system no longer function as well as they once did. If you need plumbing repair in Worcester, MA, just say so. Whether you have an obvious problem such as a leak or a subtle one such as decreased water pressure, we can assist you.
Keeping your plumbing system in good working order is as easy as contacting our team of certified plumbers. We provide detailed plumbing maintenance service that provides routine inspection, cleaning and adjustment of your entire system.
Sometimes, problems arise at very inconvenient times, perhaps just as you've sat down for a Sunday meal, or in the middle of the night. If you need emergency plumbing, you can rely on our team to deliver. We'll be there in no time to tackle any problem head–on.
An automatic shut–off valve makes a lot of sense if you want to give yourself some peace of mind when you're away on vacation or at work during the day. This device shuts off the water supply as soon as it detects a leak within the system. It could save you from major clean–up costs.
The pipe is the most important part of any plumbing system. It's the conduit through which your supply and waste water passes, and there would be no plumbing system without piping. Call us today for all of your piping needs, from installation to repair.
Natural gas is a great resource, but it's critical that you use it safely as well as effectively. We offer comprehensive gas line services throughout Worcester, MA including the installation of brand new gas lines as well as their repair and replacement.
If you're having problems with moisture in the basement, or it floods during heavy rainfall, then you may want to prevent future issues with a professionally installed and serviced sump pump. We install and service quality sump pumps that can remove water from the lowest part of your home effectively and efficiently.
Your bathroom is undoubtedly one of the most important parts of the home. It behooves you to take care of its plumbing. From a new toilet to bathroom sink repair, we have got you covered. Let us take care of your bathroom plumbing needs in Worcester, MA.
What would your kitchen be without a functional sink, an automatic dishwasher, a working faucet, or a garbage disposal unit? Not much. Our kitchen plumbing services can ensure that your kitchen is fully functional at all times, whether you need a new system installation or a repair.
The garbage disposal unit is a great way to cut down on the amount of food waste that ends up in your trash, and subsequently your local landfill. We offer comprehensive garbage disposal services throughout the Worcester, MA area, including installation and replacement.
Your water line is responsible for delivering pressurized, potable water to you home so that it can be routed to the various fixtures that you use every day. It's one of the major pipes in your plumbing system and because of the wear and tear it endures daily, you may find that you need water line repair or replacement at some point. We can do just that.
Detecting leaks is not just about spotting a puddle of water underneath a fixture. In some instances, they can be nearly impossible to detect without specialized equipment. We offer comprehensive water leak detection services throughout the Worcester, MA area.
Unfortunately, pipes can freeze over and burst – this is especially likely to happen in places like Worcester, where temperatures have been known to drop to the 20's during the winter time. When pipes freeze, they can burst, which can cause a loss in pressure. This puts your water supply system at risk for becoming contaminated. Backflow prevention devices prevent this from happening.
Call HVAC Experts Inc. today to schedule a plumbing service visit.